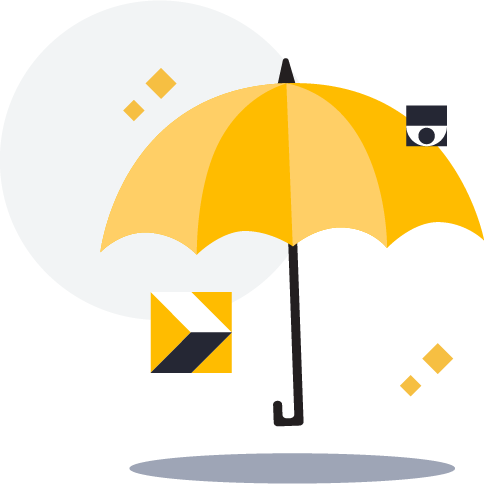 Uncomplicated and complete protection
Attack surface protection isn't easy, but it doesn't need to be complicated. Detectify offers an easy way to show the current state of your organization's security health, how it's changed over time and help you determine what actions to take to protect and get complete coverage of your growing attack surface.
Identify and protect all web-facing assets
Identify and monitor changes in the rapidly growing tech stack and assets you and your security team host. Automatic and continuous scanning will show you when and how your attack surface changes and what this means from a risk perspective.
Learn more about our platform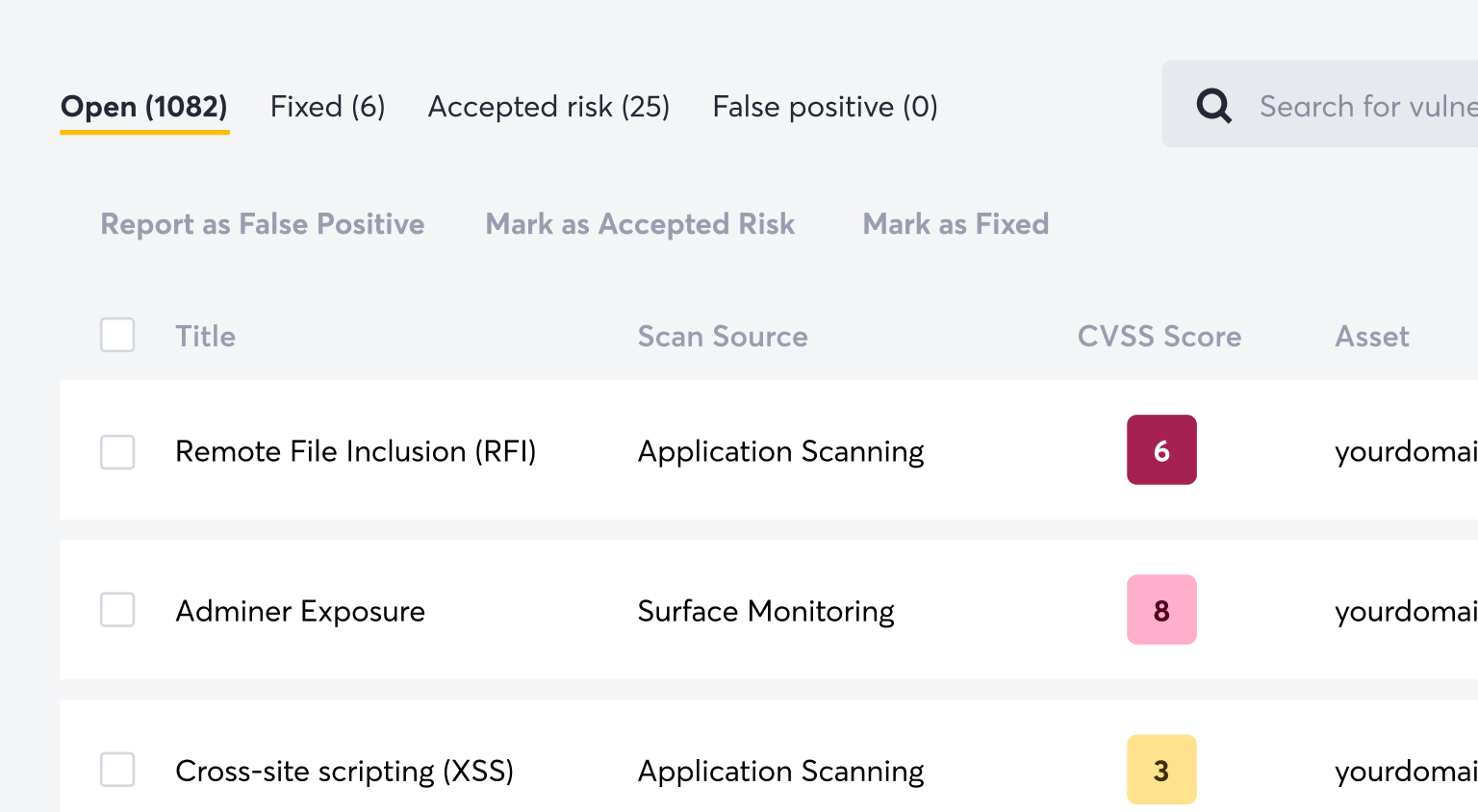 Severity
Make more informed security decisions
View a complete picture of your attack surface and its present vulnerabilities, helping you make more informed security decisions and resulting in better use of your team's scarce security resources.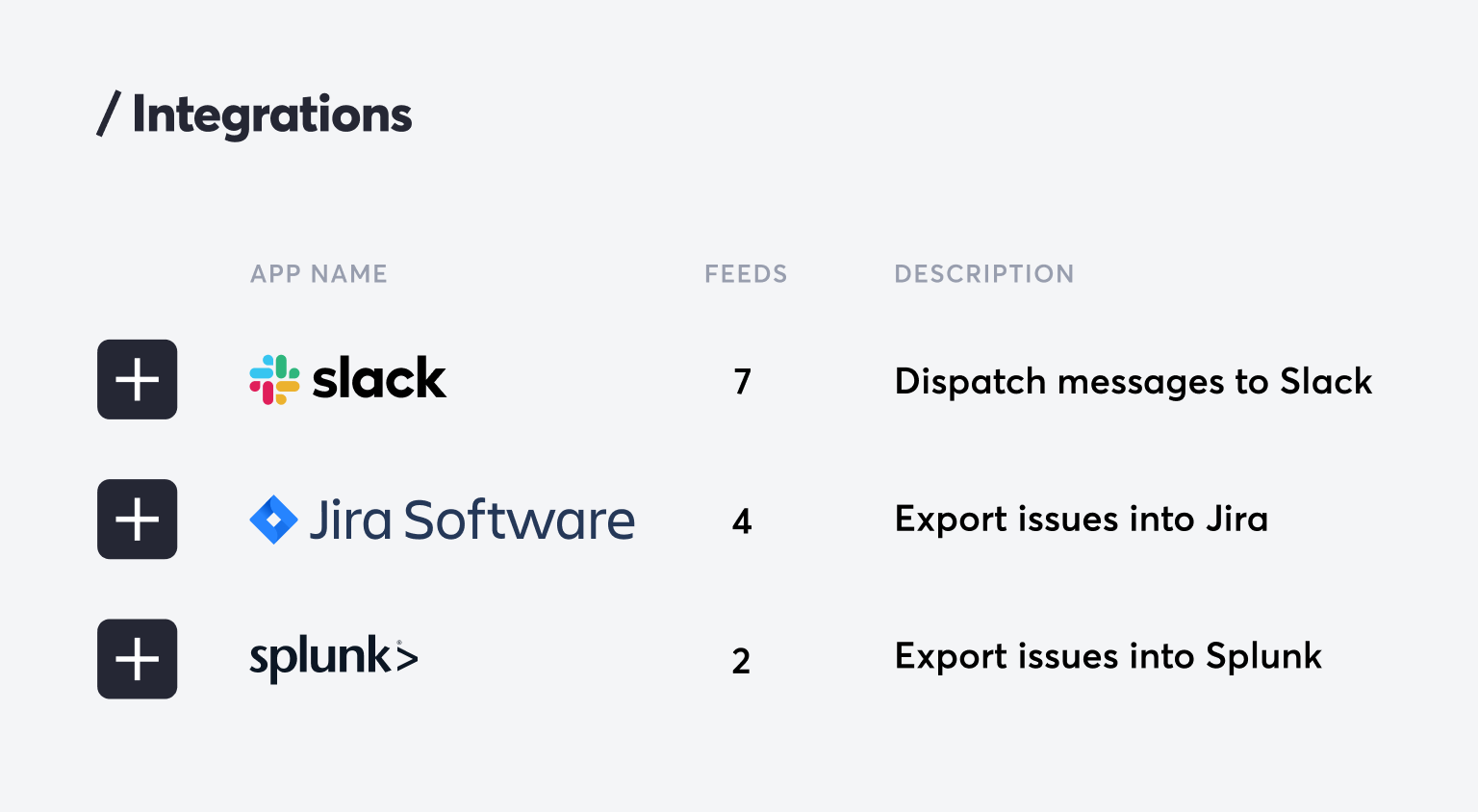 Uncomplicated and integrated security for all teams
Configure your external attack surface management based on domain teams to streamline critical information to the right team at the right time. Teams can collaborate on security in real-time using integrations or our powerful API.
Read about integrations
Protecting thousands of attack surfaces
100%
Payload-based testing
XSS to RCE
Unique repository of vulnerability tests, ranging from XSS to RCE
Detectify Crowdsource
See the power of ethical hackers
The only way to protect your attack surface is to hack it, and that's why we have built a solution that relies on ethical hackers around the globe who are constantly discovering new vulnerabilities in places you didn't even know were possible.
The magic of human ingenuity and automation is what gives our customers the most accurate information about their attack surface as things change, so they can take action where it matters the most.
Learn more about Crowdsource