E-BOOK
The challenge of defining EASM: What it is and what it isn't
As we head into 2023, security teams require clarification on the difference between External Attack Surface Management (EASM) and other Attack Surface Management (ASM) product categories like Cyber Asset Attack Surface Management (CAASM). This e-book is a useful resource for organizations to help them navigate the challenge of defining EASM, its applicable use cases, and how EASM tools can identify, attribute, and assess assets and vulnerabilities across the attack surface.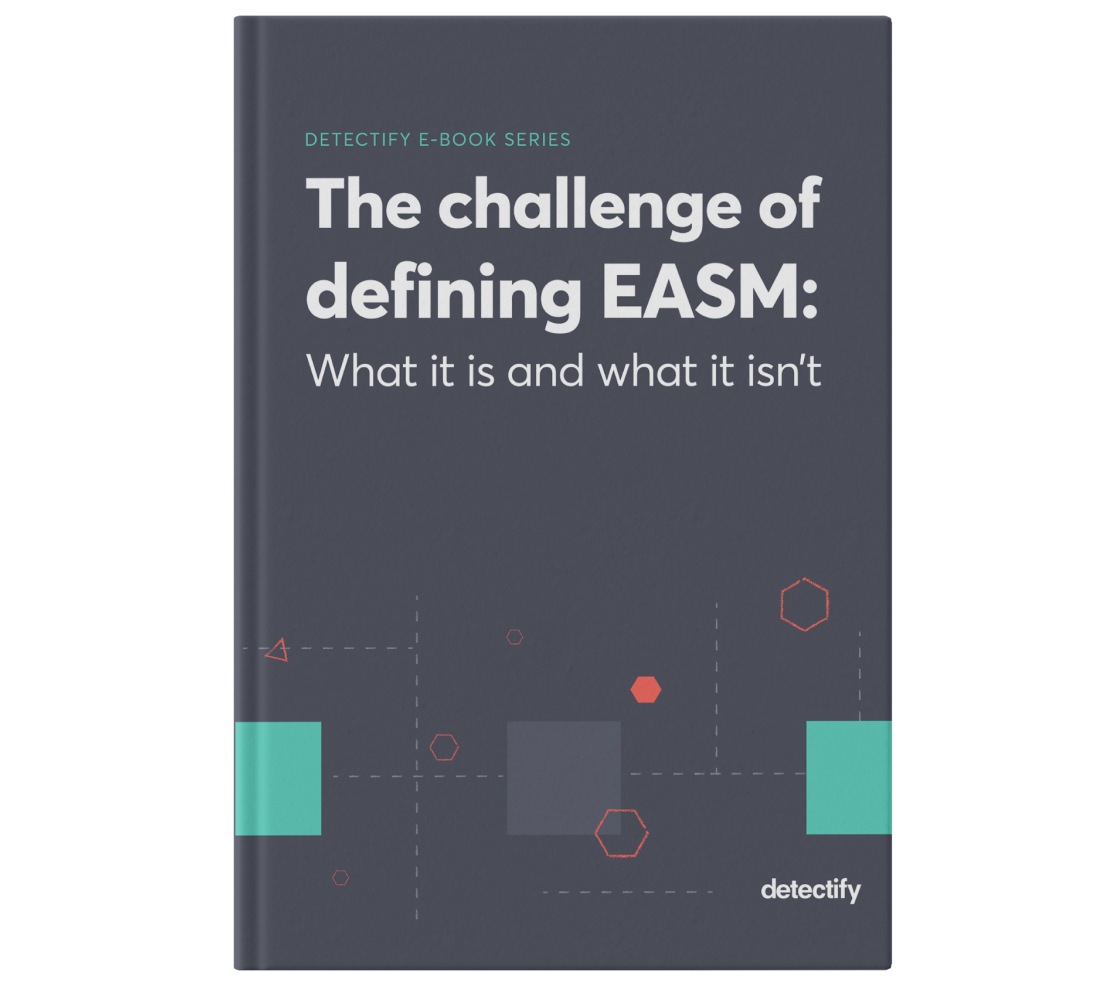 Get the e-book now
By submitting this form, and providing us with your personal information therein, you agree to the storing and processing of such personal data by Detectify as described in the privacy policy. Detectify uses the information you provide to us to contact you about our relevant content, products, and services. You can withdraw your consent at any time.
This e-book demystifies some of the information around EASM - especially its relation to other ASM product categories and how Appsec and Prodsec teams can best maximize the value of a standalone EASM solution. Read more about:
EASM's relation to other ASM product categories like CAASM.
What EASM means, and its development as an emerging and evolving product category.
The primary use cases for an EASM solution including asset discovery, vulnerability risk management, and security challenges associated with mergers and acquisitions (M&A).
How EASM fits into existing security workflows.
Fundamental questions any EASM solution should help security teams answer.
How Detectify's EASM solution offers complete coverage of your organization's attack surface.