E-BOOK
The External Attack Surface Management Buyers Guide
Understanding External Attack Surface Management (EASM) and choosing the right platform will be among the top challenges end-users face in 2023. This guide will cover how you should evaluate an EASM solution for your organization.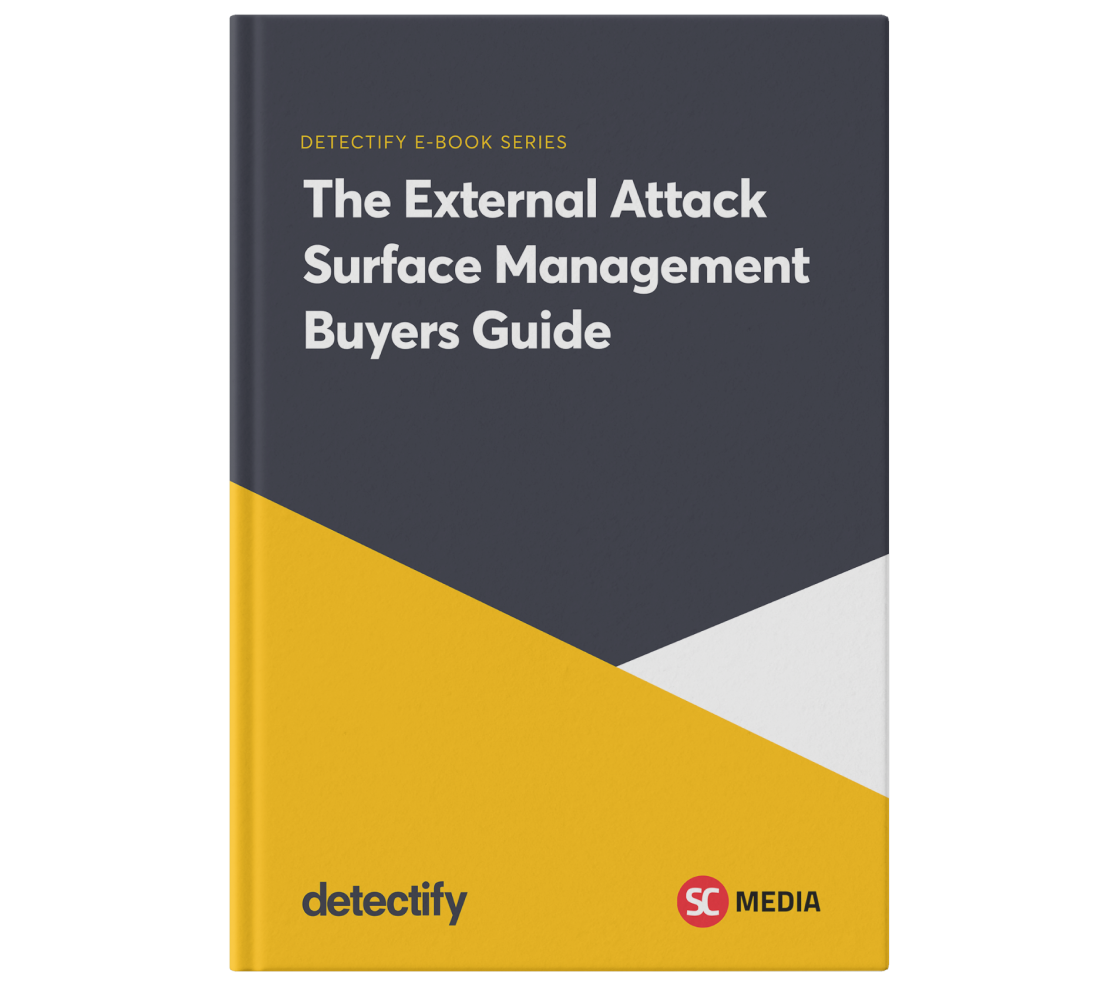 Get the EASM Buyers Guide now
By submitting this form, and providing us with your personal information therein, you agree to the storing and processing of such personal data by Detectify as described in the privacy policy. Detectify uses the information you provide to us to contact you about our relevant content, products, and services. You can withdraw your consent at any time.
The expanding attack surface is one of the most pressing challenges Appsec and ProdSec teams face. Written in collaboration with SC Media, Detectify and experts from Okta, Bühler Group, Haksec, and Metrio weigh in on the most important aspects end-users should consider when choosing an EASM solution.
Learn more about:
How to define your attack surface and common attack vectors, including mergers and acquisitions, cloud systems, and third-party applications.
What is EASM? Defining the product category and what an EASM platform does.
The essential criteria and capabilities an EASM platform should consist of, including vulnerability remediation, automated and continuous monitoring, and asset discovery.
The most important questions to consider when selecting an EASM solution.