Where we started
The company was founded in 2013 and is backed by several of the most established security profiles in the industry.
Detectify, with its team of world's best ethical hackers, quickly became one of the most talked about startups in the field of web security. The service is now trusted by large enterprises and leading tech brands, such as KING, Le Monde and Trello.
More About Us
The Detectify experience
With its user friendly and educational UI, Detectify is suitable for multiple roles and organizations. Our service is frequently updated in order to detect the latest security issues. Your reports and progress over time are presented in a streamlined interface that makes it easy to interpret findings and share them with your team.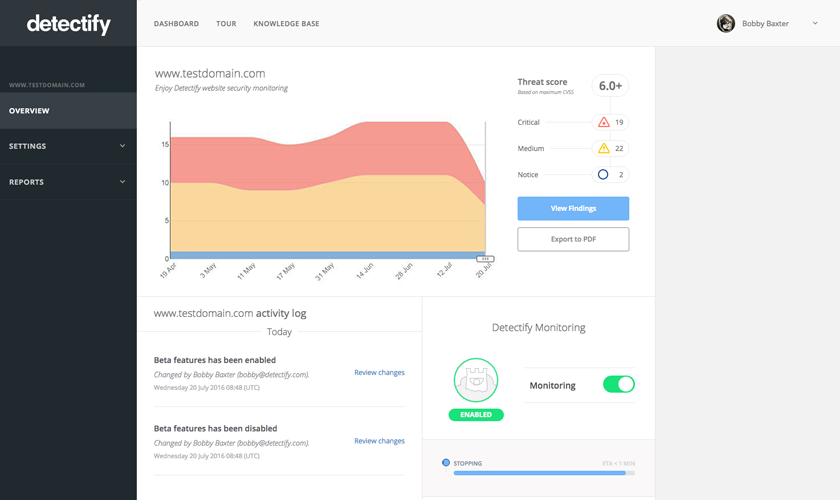 Go hack yourself
... or someone else will!
Start 14-day free trial