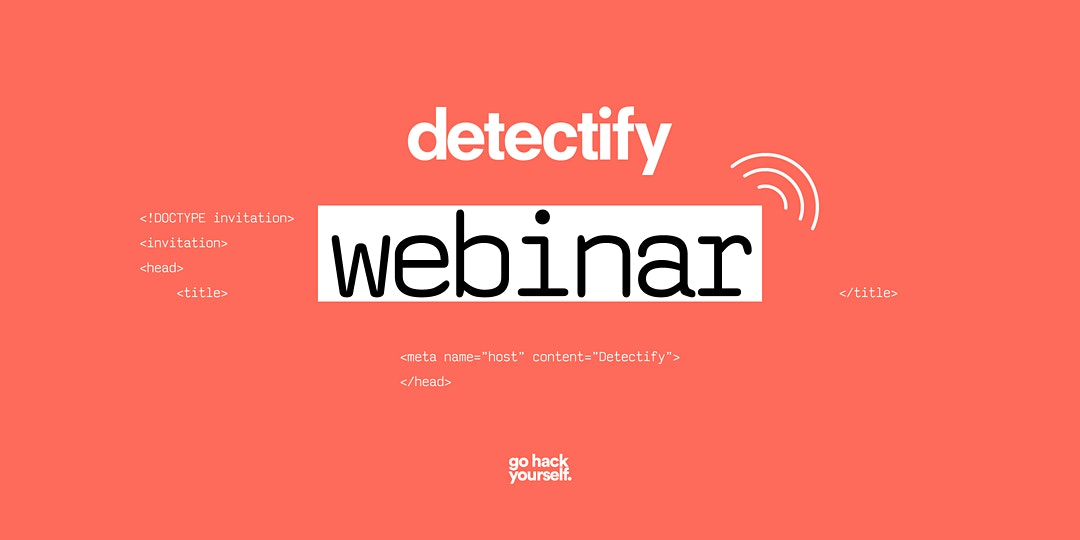 Welcome to the 4th Detectify Webinar
In this session we will cover the following topics:
Walkthrough of the tool and the improved interface
Account configuration best practices
A deeper look into some of our popular features
Introduction to Asset Monitoring
Commonly asked questions
Sneak peek at the roadmap ahead
Make sure to ask our experts any questions regarding our tool and how to get the maximum value out of it!
Once you register you will receive the link to join the webinar. Existing customers will receive priority.
More about the speakers and talk:
Speakers: Carl Ericsson & Jamal Morris (Sales engineers @ Detectify)
Both Carl Ericsson and Jamal Morris, EMEA Sales Engineers at Detectify, have helped countless number of our clients to get up and running with Detectify. They have also optimized the setup to best suit our customers' specific environment and needs, in order to achieve the best possible results.
Attendees will receive priority to subsequent webinars. Link to Zoom will be sent to you after completed registration for this event.
When: Thur 17 Sep, 5:00 PM – 6:00 PM CEST
Where: Online event
Hosts: Carl Ericsson, Sales Engineer @ Detectify, Jamal Morris, Sales Engineer @ Detectify
GO HACK YOURSELF!
Start a free scan today
Get started in a matter of minutes and scan your site as often as you like for 14 days. No credit card required, no strings attached.
Start your free trial