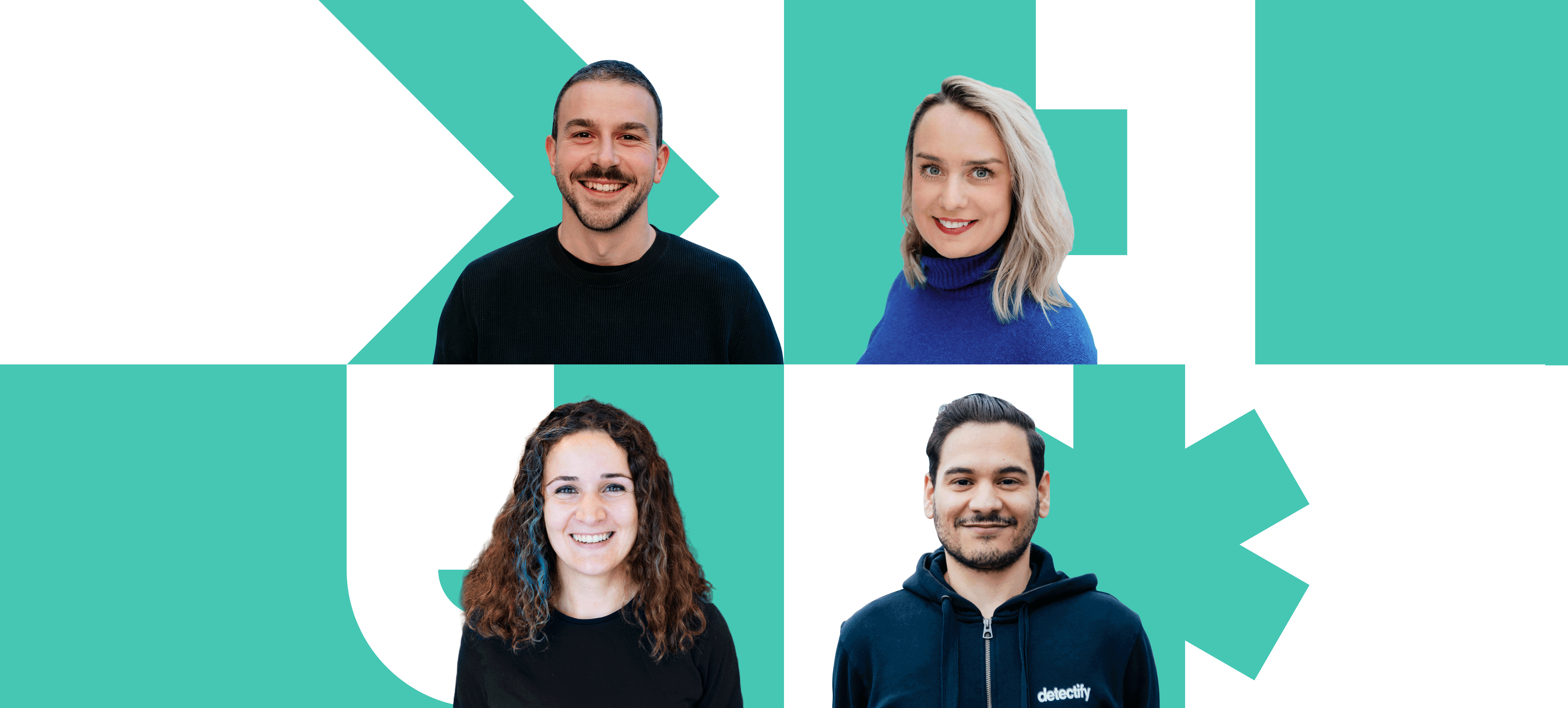 Join us at Booth #342 near the Business Halls at Black Hat Europe 2022
What's happening at this year's event?
Our team will be out and about at this year's Black Hat Europe in London. Representatives from both Sales and Crowdsource, our ethical hacking community, will be available at booth #342. We looking forward to seeing you there!
This year's event will also be a hybrid event - offering both a virtual (online) event and a live, in-person event in London. Check out Detectify CEO Rickard Carlsson's on-demand session in the virtual platform to learn "Is shifting left the right thing to do?"
Are you a Detectify customer?
This year we are excited to extend an invitation to our customers for free tickets. If you're interested in joining us at this year's Black Hat Europe, please get in touch with your Customer Success Manager or email events@detectify.com.
Date: December 7-8, 2022
Where: ExCeL London, Booth #342
Meet our team at Black Hat Europe
Representatives from both Sales and Crowdsource will be available to talk to at this years event:
Naime Surenkok (Sales Engineer) naime.surenkok@detectify.com
David Hill (Account Executive) david.hill@detectify.com
Khaista Syed (Account Executive) khaista.syed@detectify.com
Emily Lorenzen (Sales Team Manager) emily.lorenzen@detectify.com
Jessica Engström (Crowdsource Community Manager) jessica.engstrom@detectify.com
Are you interested in learning more about the extent of your external attack surface? Book a demo slot now and get a free comprehensive mapping of your attack surface at the event.
GO HACK YOURSELF
Continuous discovery, monitoring, and security
Across the entire breadth and depth of your attack surface in just a few clicks.
Start 2-week free trial