E-BOOK
Deep dive: How EASM is outpacing DAST for AppSec teams
During the past few decades, DAST has been a valuable methodology combining several application security capabilities, such as crawling and fuzzing complex custom-built web applications. However, critical capabilities are missing from DAST (and similar tooling), and Application Security teams feel the pinch as their tech stacks and development methodologies continue to evolve.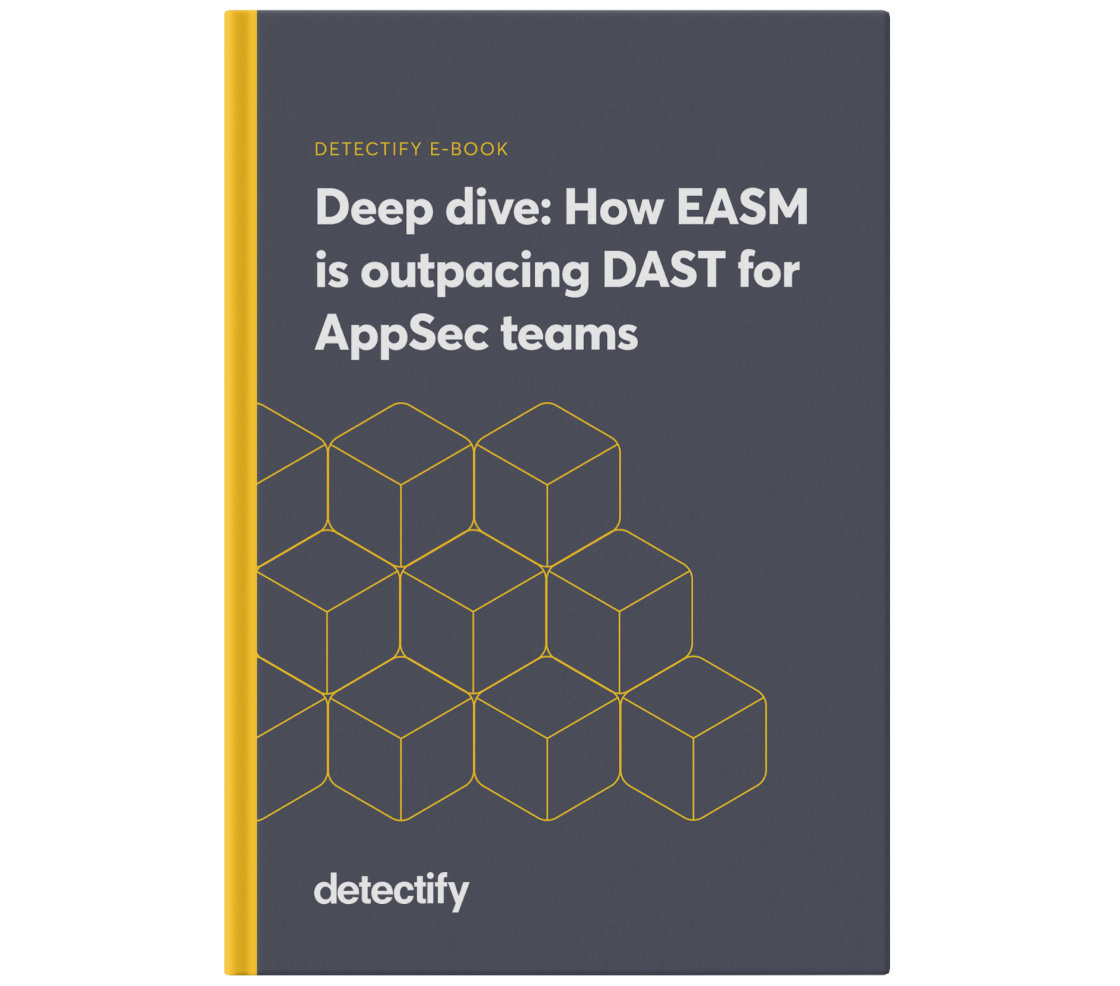 Get the e-book now
By submitting this form, and providing us with your personal information therein, you agree to the storing and processing of such personal data by Detectify as described in the privacy policy. Detectify uses the information you provide to us to contact you about our relevant content, products, and services. You can withdraw your consent at any time.
In this e-book, we'll explain how EASM fills the gaps missed by DAST and several other tools in your AppSec tech stack:
Learn how External Attack Surface Management (EASM) fills gaps missed by application security testing solutions.
See the challenges around developer experience and how it is a critical consideration factor in how quickly an organization can resolve vulnerabilities and risks.
The prioritization problem AppSec teams face with security scoring systems and how EASM is poised to help AppSec teams prioritize threats more effectively.
Why remediation speed is a key success factor in application security and how EASM helps accelerate remediation efforts.
Dive deeper into how web application scanners are not helping AppSec teams achieve their goals and what these teams can do about it with the help of External Attack Surface Management.