See the current state of your organization's security health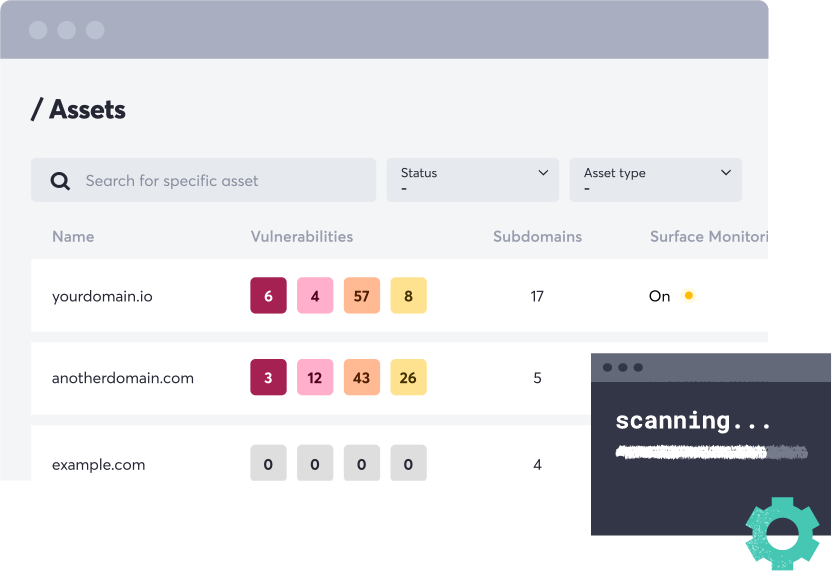 Protect all your web-facing assets
See when and how your attack surface changes and what this means from a risk perspective with continuously automatic scanning. Understand how to fix things and feel that your attack surface is secured.
Map out the entire external attack surface
Quickly find what vulnerability scanners are missing in web servers, subdomains, and frameworks. Map your asset landscape so you can confidently answer, "what internet-facing assets do I have?".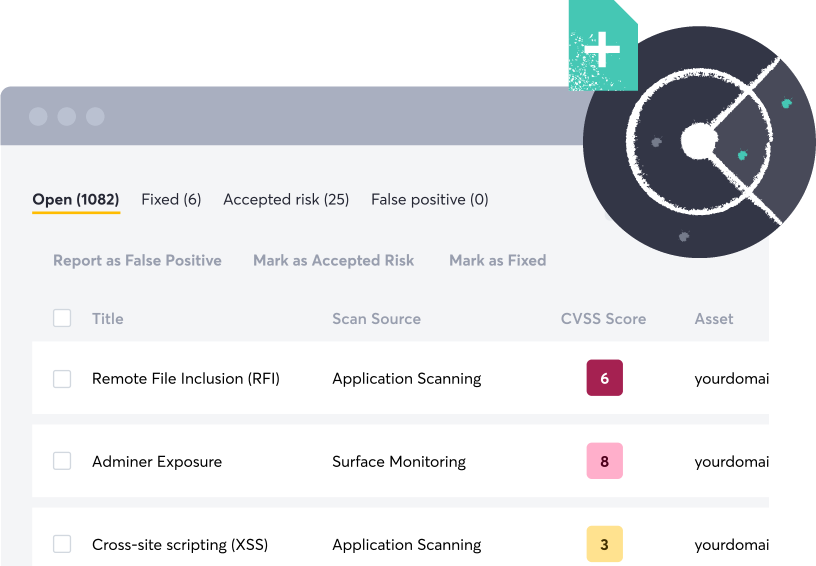 Uncomplicated and integrated security for teams
Configure your attack surface monitoring based on your domain teams to streamline critical information to the right team at the right time.
Quickly search for new vulnerabilities
Detectify scales with fast-moving teams to continuously secure public-facing applications and assess them for the latest vulnerabilities.  
Combine Surface Monitoring with Application Scanning
Automatically scan custom-built apps, find business-critical security vulnerabilities and strengthen your web app security with Application Scanning.
Crawler
Render and crawl various web apps for in-depth findings, including Single Page applications and massive, Java-Script-heavy applications.
Fuzzing engine
Get more rich and diverse vulnerability results with Application Scanning's fuzzing engine, continuously advanced by our ethical hacker community.
Authenticated testing
Test the parts of your application that require authentication, including vulnerabilities in administration panels and user settings.
Fingerprinting
With personalized security testing, map out the technologies you use and get the most relevant security tests applicable to your tech stack.
Log4j scanning
We're extensively scanning and continuously monitoring for various Log4j vulnerabilities.
Other features
2000+ security tests, 2FA, OWASP Top 10 view and beyond, API integration, customer support & more.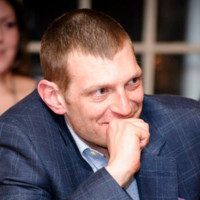 Ted M
President
Small Business
"Detectify is a powerful tool that every business should have"
Detectify provides my customers with a point-in-time score about their current security vulnerabilities, their risk and a score. It has an easy to use interface, reporting that is interpretable by both the technical and non-technical alike, and best of all - it's affordable for what you get!
Keep up with what attackers are doing
Discover, assess, prioritize and remediate your attack surface
Start 2-week free trial
Curious to see what we'll find in your tech stack?
Start vulnerability testing to find exploitable anomalies across your attack surface with a free trial of Detectify.
Start 2-week free trial